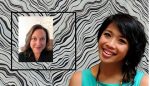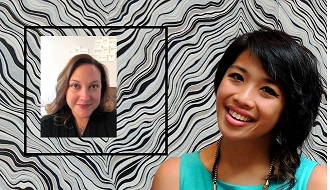 MDHA sends two Mentor Liaisons to 2018 Annual Session in Columbus, Ohio! Congratulations to (LEFT) Amanda Berthiaume, RDH, BS and (RIGHT) Monica Kwan RDH the first recipients of this wonderful opportunity!
The state mentor liaison team is a group that was formed at the state level to assist the Dental Hygiene College's SADHA advisors with their efforts of connecting the students with the Massachusetts Dental Hygienists' Association.
The Liaisons goal is to help open up the lines of communications and establish a future link between the students and the Massachusetts Dental Hygienists' Association. The Liaisons visit their Alma Mata's and talk with students about their professional association and what the MDHA does to benefit the dental hygiene profession, but we also want to offer an opportunity to get involved and explore future leadership roles as new dental hygiene professionals after graduation.
Amanda graduated with honors in 2015 from Springfield Technical Community College (STCC) and is currently pursuing her master's degree in dental hygiene education at Massachusetts College of Pharmacy and Health Sciences. An ADHA member since 2013, she is proud to serve as a student liaison between The Massachusetts Dental Hygiene Association and STCC. She works full time as a lead hygienist for a growing multiple-office private practice in Massachusetts. Her passion for public health and education has inspired her to work as adjunct faculty in the STCC Dental Hygiene Clinic.
Monica graduated from Mount Wachusett Community College (MWCC)'s dental hygiene class of 2016 and dental assisting class of 2014, graduating with Dean's List Honors and High Honors. She currently works as a full-time registered dental hygienist in a private periodontal practice while pursuing a Bachelors in Dental Hygiene from Minnesota State University, Mankato. Monica has experience working in a variety of dental settings including private practice, with public outreach programs, and assisting with complex patients who require moderate intravenous sedation. She loves to expand her knowledge of dentistry and feels happiest when her patients are satisfied with their smile.
Monica is an alumnus of the Phi Theta Kappa Honor Society and a current member of MWCC's Advisory Board Committee. She is grateful to have received the MWCC Dental Hygiene Department Award in 2016, the MWCC President's Commitment to Diversity Award in 2015, the Dr. Stephen Stone Educational Stipend in 2015, the Arthur F. Haley Scholarship from 2013-2015, and the Sterilite Student Success Fund Scholarship in 2012.
In her spare time, Monica enjoys volunteering at events like the Oral Cancer Foundation's 5K Walk for Awareness as well as painting, drawing, hiking, traveling, and spending time with loved ones. She is thrilled to be selected to attend ADHA's Annual Session in Columbus, Ohio in June 2018.
CONGRATULATIONS AMANDA AND MONICA, and thank you for your involvement with MDHA!