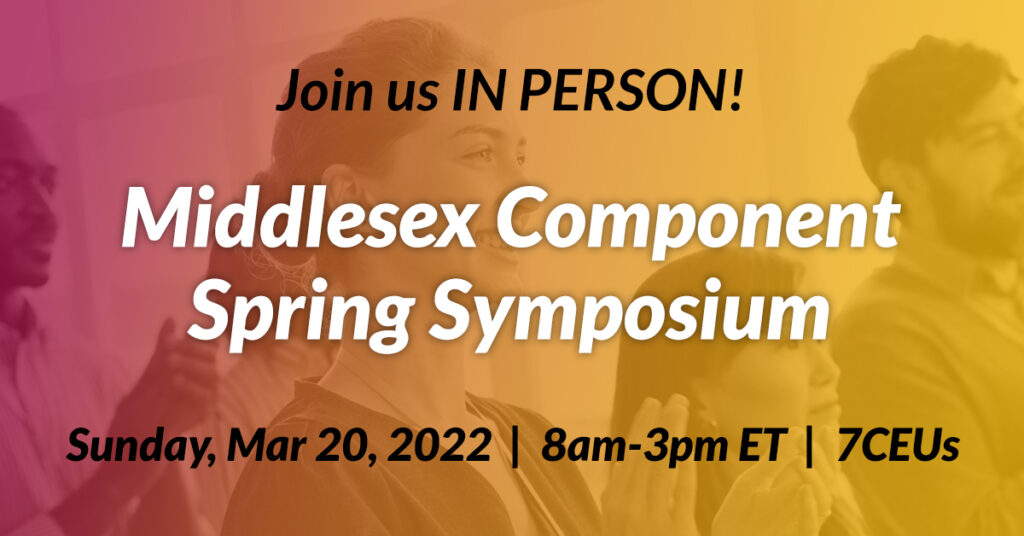 ---
---
Agenda:
8:00-8:30 – Presidential Address from MDHA President Sarah Crow. Light breakfast will be served.
8:30-11:30 – "I'm a TMD Patient in your Practice and I have TMD, what would you do?" Presented by Lisa LaSpina, RDH, PHD, Ann-Marie DePalma, CDA, RDH, MEd, CDIPC, FADIA, FAADH, and Lory Libby, RDH, MS.
11:30-12:30 – Lunch and Learn
12:30-1:00 – Yoga
1:00-3:00 – "Teamwork Makes the Dreamwork: Where Office Culture and Profitability Unite." Presented by Dr. Pamela Maragliano-Muniz.
---
Details:
DATE & TIME: Sunday March 20, 2022 | 8am-3pm EST
LOCATION: Boston/Woburn Hotel | 2 Forbes Road, Woburn, MA
COST: Members: $80 | Non-members: $100
CEU: 7.0 Credit Hours
REGISTRATION: Click Here to Register with CEZOOM! Registration opens 2/11/2022
---
Course Description:
I'm a TMD Patient in Your Practice – What Does the Hygienist Do?
Patients of all ages diagnosed with Temporal Mandibular Disorders (TMD) is on the rise. Patients are looking towards you for direction in managing their TMD. Understanding the management of TMD is a key component in providing patients comfort during a prophylaxis and maintenance care of TMD symptoms.
After the presentation, the attendees will be able to:
Recognize the function of the temporomandibular joint
Understand the role of the dental hygienists in recognizing both normal and notable findings of the temporomandibular joint
Recognize the steps taken by dental hygienists during the head, neck, and oral examination to assess the temporomandibular joint
Identify the dental hygienists' approach to the management of chronic pain related to temporomandibular disorders
Speakers:
Lisa LaSpina is an Associate Professor at MCPHS University, Forsyth School of Dental Hygiene. Presently, she is co-teaching in the dental hygiene clinical courses, oral pathology, and community oral health. Her publications include topics on gerontology, Tips to Identify Social Isolation in Older Adults, oral pathology, New Teaching Tool Aims to Improve Dental Hygiene Students' Clinical Assessment of Oral Lesions. Dr. LaSpina is a contributing author for a chapter, The Older Adult Patient, in the Wilkins' Clinical Practice of the Dental Hygienist textbook. She has practiced as a dental hygienist for over thirty years. Dr. LaSpina is actively involved in the American Dental Hygienists' Association. She currently serves as acting chair on the executive committee for Better Oral Health for Massachusetts Coalition.
Lory A. Libby is an Assistant Professor at MCPHS University in Boston, Massachusetts. Lory has 36 years of clinical dental hygiene experience and has assumed many roles within the dental team throughout her career. Before joining MCPHS University, Lory spent 25 years working as a clinical dental hygienist. Lory began her journey in education at MCPHS in 2008 as an adjunct clinical instructor. Upon completing her master's degree in 2015, she began her faculty role teaching several didactic classes and is currently a clinical coordinator for freshman clinics and teaches Process of Care I and II as well as Oral Health Research. Lory's passion lies is promoting oral health through education and research. Her research on distance learning has been published in the Journal of Dental Education. Lory is a contributing author for a Wilkins' Clinical Practice of the Dental Hygiene textbook chapter on Infection Control: Clinical Procedures. She currently serves as an executive board member for the Better Oral Health for Massachusetts Coalition and advisory boards for Forsyth Alumni Committee and Greater New Bedford Regional Vocational High School. She has served on several thesis committees in her tenure at MCPHS University and serves as a reviewer for the Journal of Dental Education.
Ann-Marie C. DePalma, CDA, RDH, MEd, CDIPC, FADIA, FAADH is a graduate of the Forsyth School for Dental Hygienists, Northeastern University and the University of Massachusetts Boston. Ann-Marie is a Fellow and Certified Educator of the Association of Dental Implant Auxiliaries (ADIA), a Fellow of the American Academy of Dental Hygiene (AADH), a continuous member of American Dental Hygienists' Association (ADHA), as well as a lifetime member of the American Association of Dental Office Management (AADOM). She is the 2017 Esther Wilkins Distinguished Alumni of Forsyth Award recipient. Ann-Marie has been published in dental and dental hygiene publications and textbooks. She is a consultant dental hygiene examiner for CDCA (Commission on Dental Competency Assessments formerly the Northeast Regional Board). She is currently a Software Technology Advisor for Patterson Dental educating teams on software technology for their practice and patients and is certified by OSAP/DANB in Dental Infection Prevention and Control. Ann-Marie presents continuing education programs for dental team members on a variety of topics. She has been employed as a business/clinical advisor for a national dental practice management company, a faculty member of a dental hygiene program and program chair of a dental assisting program after having been employed in clinical hygiene for a number of years.
---
Course Description:
Teamwork Makes the Dream Work
Empowered and inspired hygienists are invaluable to a dental practice. If you go through your days feeling uninspired and misunderstood, there may be a misalignment of values between you and your dental practice. In today's climate, dental hygienists have the advantage of finding their ideal practice conditions to provide the best patient care possible. After all, if you aren't your best self, how can you properly care for someone else? Dental hygienists should have the autonomy overhaul caries management, periodontal and implant protocols, educate the dental team and collaborate with specialists to personalize patient care. This lecture will demonstrate the benefits, both professionally and to patients, of finding your ideal team and practice.
After the presentation, the attendees will be able to:
Realize the value of a dental hygienist in caries management
Feel empowered to idealize their perio and imlant protocols in the practice
Be introduced to Guided Biofilm Therapy
Reflect on their value system and current employment situation
Speaker:
Pamela Maragliano-Muniz, BSDH, DMD is a board-certified prosthodontist and earned her certificate from the UCLA School of Dentistry after obtaining her D.M.D. from Tufts University School of Dental Medicine. She is also a former dental hygienist: she earned her B.S.D.H. degree from Northeastern University and the Forsyth School for Dental Hygienists, A.A.S. in Dental Hygiene and A.S. degree in Math and Science from SUNY Orange in New York.
Dr. Maragliano spends most of her week treating patients at Salem Dental Arts. She is also well-known in the dental industry. Dr. Maragliano is extremely committed to education and is an internationally recognized lecturer and is extensively published. In addition, she is Chief Editor for DentistryIQ.com and Editorial Director for the Dental Academy of Continuing Education for Endeavor Business Media Group and teaches at Tufts University School of Dental Medicine. She is also a Chief Development Officer for Cellerant Consulting Group, which is a premiere consulting company that accelerates the growth and impact of new and established dental companies and technologies in the industry.
Sponsored by: