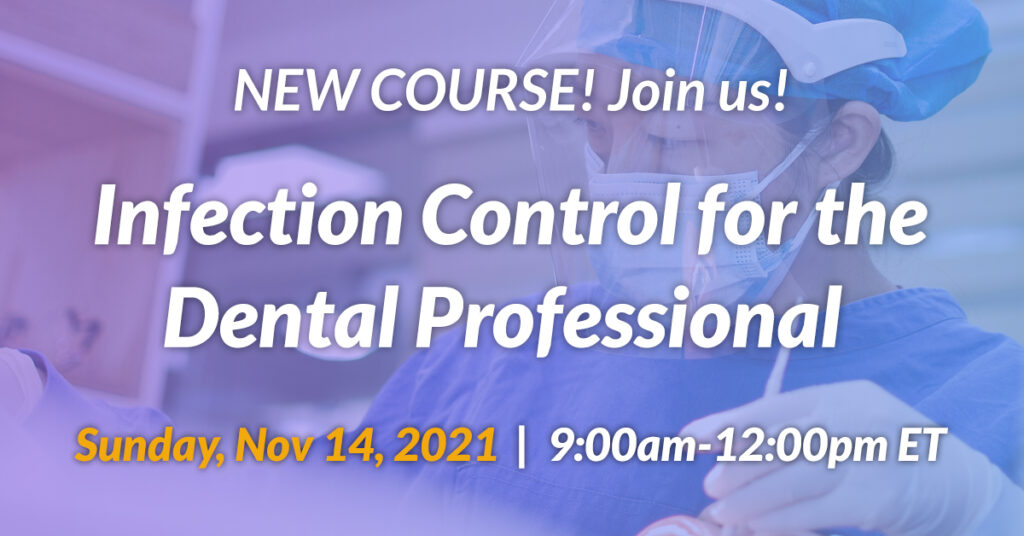 ---
LIVE Webinar providing a comprehensive review of clinical
compliance as it relates to the regulations established by
the CDC and governed by state professional licensing boards.
---
Details:
COURSE TITLE: Infection Control for the Dental Professional
COST: Members: $55 | Non-members: $75
CEU: 3.0 Credit Hours
REGISTRATION: Click Here to Register Today with CEZOOM!
---
Course Description:
This Course is a Live Webinar and will be live-streamed.
Dental healthcare providers (DHCP) have a professional responsibility to implement proper infection control practices. Federal and state standards and guidance protect clinician and patients against the transmission of potentially infectious agents. This course will provide a comprehensive review of clinical compliance as it relates to the regulations established by the Centers for Disease Control and Prevention (CDC) and governed by state professional licensing boards. The speaker will detail the mandatory requirements dental offices must perform in order to be fully compliant, including hand hygiene, waterline asepsis, sterilization and disinfection and standard precautions.
While risk has also been an inherent component in the practice of dentistry, the prevalence of Covid-19 infection throughout the world has heightened our awareness of specific infection control measures, such as respiratory hygiene., environmental infection control and personal protective equipment. This course will acknowledge and discuss the additional challenges associated with treating patients during a public health pandemic.
---
Objectives:
Upon completion of the webinar, participants will be able to:
List and define important terms in infection control.
Understand the CDC's Guidelines for Infection Control in the Dental Setting and its implementation in clinical practice.
List standard precaution measures mandated by state and federal guidelines.
Explain the responsibility of dental healthcare professionals to adhere to scientifically accepted principles and practices of infection control.
Define the chain of infection and present strategies for prevention and control of pathogens.
Demonstrate the proper use of infection control principles and practices for cleaning, disinfection and sterilization in dental healthcare settings.
Identify the principles and practices designed to identify, manage and prevent infectious and communicable diseases, including bloodborne pathogens in dental healthcare workers.
List and describe appropriate PPE for DHCP.
Describe correct hand hygiene procedures.
Assess options for optimal environmental asapsis.
Determine strategies to treat and maintain dental unit waterlines.
Identify the correct sterilization techniques for non, semi, and critical instruments, devices and surfaces.
Understand additional considerations for treating patients during the Covid – 19 pandemic.
---
Speakers: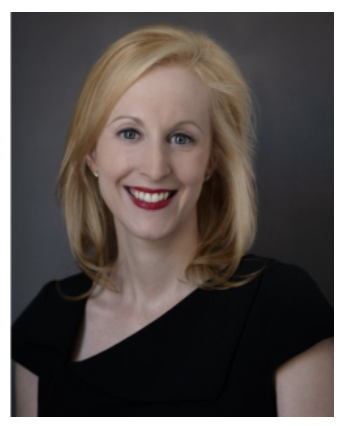 Erin A. Kierce, RDH, BA, MS, MPH
Erin Kierce is the Chief Compliance Officer for New England Family Dentistry in Marlborough, Massachusetts and Adjunct Faculty of Graduate Studies at MCPHS University in Boston, Massachusetts. After twelve years of practicing dental hygiene, Erin has devoted her career to clinical compliance, safety, and risk management. She has developed, implemented, and maintained compliance and safety systems for multiple dental offices of varying specialties throughout New England, including establishing standards and policies pertaining to regulatory requirements. Erin has presented continuing education courses in the areas of pediatric oral health, chronic disease management, maternal oral and obstetrical health, clinical compliance, documentation and record-keeping, infection control and OSHA, and quality assurance. She is a member of the American Association of Public Health Dentistry, the American Dental Hygienists' Association and Alpha Eta and Sigma Phi Alpha Honor Societies.
---
Sponsor: ProEdge