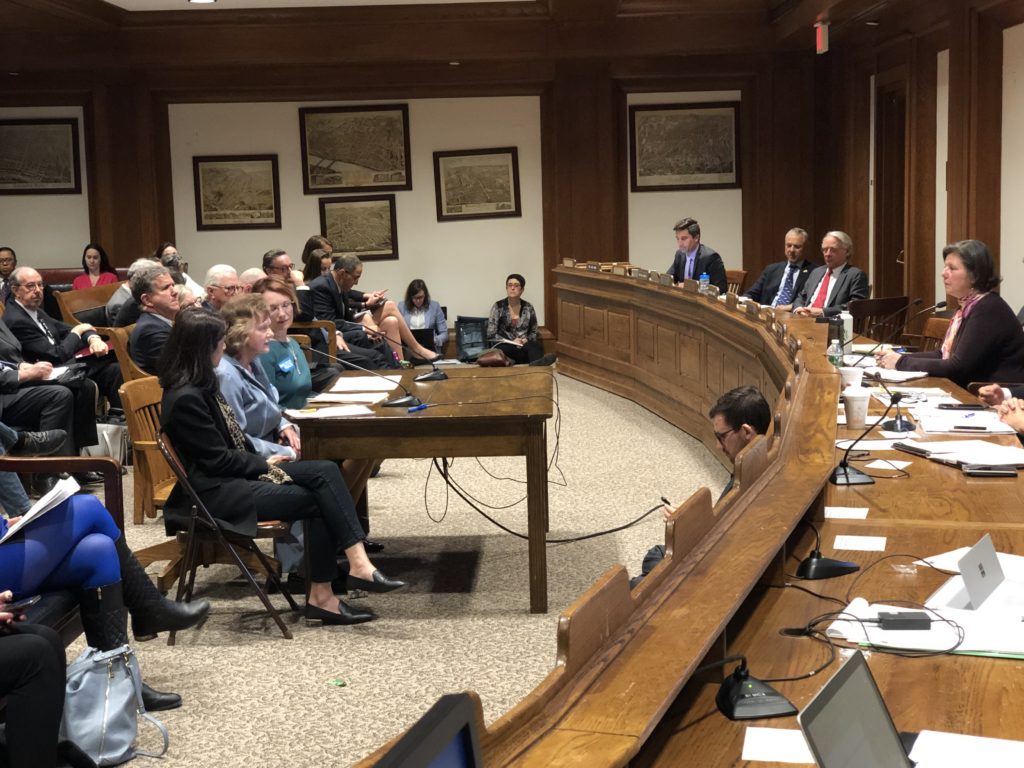 Regulation and Practice Chair Katherine Pelullo (front and center) has been very busy providing testimony on behalf of MDHA before The Joint Committee on Public Health on Beacon Hill. Katherine has provided testimony for three of our legislative initiatives:
A Hearing for "An Act To Improve Oral Health For All Massachusetts Residents" (Dental Therapy) was held on May 7.
While hearings for "An Act Relative to Dental Hygienists" (Nitrous Oxide); and
"An Act Relative to the Sustainability of Public Health Dental Hygienists Through Adequate Reimbursements" (Third Party Insurance) were held on May 28.
Thank you Katherine for your time spent on these very important bills. Please feel free to contact Katherine Pelullo, RDH, MEd, CRP Chair, for clarification/questions/comments.  Her email address is [email protected]