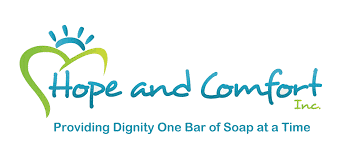 Hope and Comfort's vision is that one day everyone living in the US will have access to essential hygiene products to feel clean, confident, and healthy.
Hope and Comfort realizes that many people do not have the needed daily personal care items or have to share products among families. They create personal hygiene kits for individuals (elementary school to college aged) to help fight against hygiene insecurity in the Greater Boston area (and growing).
Hope and Comfort recently set a date for an event in July at Hope & Comfort's warehouse where we will be sorting and packing up the collected/donated supplies into these kits. They are in need of personal care products (possibly full sized, not travel size) such as shampoo, deodorant, soaps, etc) and or oral hygiene supplies (like toothpaste, toothbrushes, floss, mouthwashes, etc).
Hope and Comfort reports that the most needed products are sulfate free shampoo, unisex deodorant, and full sized toothpastes.
Hope and Comfort is partnering with Hygienists For Humanity #DoingAngelsWorkBoston and THEY NEED YOUR HELP!
Event details:
#DoingAngelsWorkBoston
SAT. July 27, 2019
TIME: TBD
Hope & Comfort Warehouse
659 highland Ave
Needham ma, 02494 FOR MORE INFORMATION AND TO SIGN UP TO VOLUNTEER CLICK HERE