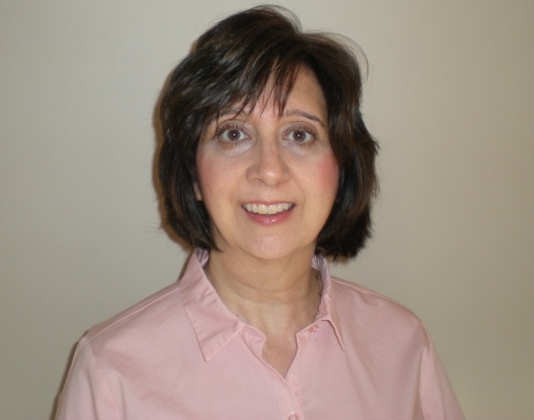 It is a great honor to be incoming president of a thriving, professional association such as the Massachusetts Dental Hygienists' Association. For 73 years, MDHA has been making an impact on the profession of dental hygiene for all hygienists practicing in the Commonwealth. Since 1944 when MDHA began with eleven hygienists, membership and partnerships have grown.
All changes and accomplishments have been driven by this mission statement created:  "to improve the public's total health, and to advance the art and science of dental hygiene by ensuring access to quality oral health care, increasing awareness of the cost-effective benefits of prevention, promoting the highest standards of dental hygiene education, licensure, practice and research, and representing and promoting the interests of dental hygienists."
Dental hygienists have brought MDHA 's mission statement to the forefront through legislation that includes the passage of the local anesthesia in 2005, the Omnibus Oral Health Act-Chapter 530 of the General Session Laws Public Health Dental Hygienist in 2008, increasing the number of registered dental hygienist on BORID from one to two in 2013. Dental hygienists in Massachusetts are proud to provide all residents quality oral health care as clinicians in private practice or in the field providing educational workshops in elementary and high schools, nursing homes, senior centers, & health fairs. Dental hygienists serve as educators and researchers paving the standards of quality for the future of dental hygiene. Dental hygienists in the corporate world continue to provide valuable insight with products. The common goal all dental hygienists' role share is reflected in the mission statement. We continue to see these efforts today as MDHA continues to forge the profession forward by the current legislation for dental therapists, enabling hygienists to administer nitrous oxide and enabling hygienists to bill third party payors.
Throughout my thirty two years of practicing dental hygiene as a clinician and educator, I have seen so many accomplishments for the profession first hand through the dedication and passion of so many, especially by the hygienists present in this room. The quote by Sir Isaac Newton, "If I have seen a little further, it is standing on the shoulders of giants" reflects how MDHA has been formed and continues to thrive by hygienists mentoring others to move the profession forward. Through our professional association each and every dental hygienist in this room have devoted their time and provided input with one drive in mind – to improve and maintain the profession of dental hygiene. We all are united with this goal, which is driven by our passion/love for the dental hygiene profession.
I have been fortunate to have had enriching professional experiences such as attending unleashing your potential to build leadership skills, attending ADHA Annual Sessions and MDHA Board of Trustees meetings. Attendance at all these events has made me a stronger individual who is now able to lead our association with a true understanding of the importance of belonging to one's professional association in an effort to lead the profession forward.
I have realized throughout all these years that an important element of a professional association is the CONNECTIONS that one makes. Connections can be a group of people, who together, establish and strive to achieve the same goals. As president I plan to work with all board members, committee members, dental hygienists, and stakeholders to continue to make improvements while developing strong working relationships. Every professional is enriched by sharing information with others. I encourage all hygienists to make connections to share information and expand their learning in their professional lives.
As president I will continue to bring forward our mission statement by working together to accomplish the goals of providing quality oral health care to the residents of Massachusetts while strengthen and enriching ones' professional career.
So many exciting changes are occurring in our professional association. With the new MDHA governance evolving, I encourage hygienists to seek opportunities with a MDHA committee of interest or their components. Each MDHA committee will be involved in activities and value your suggestions. Components have restructured and would appreciate new ideas.
This is a time to make connections to form a strong link with all dental hygienists with a goal to build ones' profession.
"Better Together"!
With grace and gratitude, I am excited to accept this position to be able to work with each and every hygienist in the Commonwealth to bring forth the goals to strengthen ones' professional career and the dental hygiene profession.
Lisa LaSpina, RDH, MS