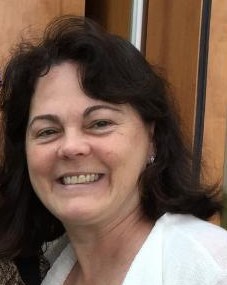 Reflecting on this past year serving as your President and what we've been able to accomplish together, but also where we are going and what we plan to accomplish in this next year. It has been a busy year and it did go by rather quickly. I have learned a lot and am looking forward to our continued growth and change.
Last year I spoke about change, challenge and commitment. This year, I remain committed to that same theme and challenge – as I believe this is necessary to keep our association growing and to further our mission so that we can continue to be current, relevant and progressive.
I am happy with the direction in which we are moving and coming together with the changes in our component restructuring. This change is one example of us moving forward in a new positive direction as we align with the ADHA. We will continue this movement under the advisement of the ADHA and look forward to additional change as we wait to learn about the future of our new governance design.
Another change I am very proud of is the new State Liaison group which is off to a great start, and I look forward to an increase in membership through this new group.
I have selected a combination of students who have either graduated within the past couple of years or who have just graduated this past year. All of these recent graduates have formed a team to represent each Dental Hygiene School in Massachusetts. Every school will be represented by either 1, 2, 3, or even as many as 4 liaisons. We have a total of 21 members of this liaison group including myself!
The idea is to tie back recent graduates to the school that they graduated from and to build relationships with the student advisors at the schools and directly with the students. They will focus on developing relationships with the student leaders of each class so that the students will have a name or a contact to the MDHA and a familiar face they will know upon graduation, this relationship will help open the lines of communication and give students the opportunity to know what their next step is in getting involved and belonging to their professional association.
This leadership team will visit each school 3 times a year with a specific focus on each visit. Having these mentor visits 3 times will surely create a familiarity and give the students an opportunity to know what's next after graduation.
Each visit will include a brief power point presentation with topics such as, how we work together for our chosen profession, what award opportunities are available, reminders about Lobby Day and how to transition a student membership to an RDH member. They will also speak about relationship building, networking and having their voice heard. A key piece to the liaison program is for the team to instill the value of membership to the students. Students will know and understand what their association does for them and what they can do for the association.
Last year I spoke about having an idea to develop a program to assist those who want to do more or get involved but may not know how to do that, I feel that the state liaison group will not only help the students become involved but though the liaisons involvement, they are actively involving themselves.
I look forward to measureable growth as a result of this program, my goal is to build a program which will create a snowball effect by getting others involved.
Our membership continues to be our greatest challenge but I am confident that our new State Liaison program will help build and increase not only member numbers but also, member involvement.
Again this year, we will move forward with our legislative initiatives and work diligently to see the Dental Hygiene Practitioner become a reality. We are grateful to have such a dedicated and committed legislative team, this team along with all of you can help create more opportunity and growth for our profession. Commitment to these initiatives is evident by the support and passion that we all display for our profession.
I look forward to working with all of you and serving again as your President and look forward to another great year!
As always, I challenge you to continue to ask and invite other dental hygienist to come to a meeting or to get involved, together we are stronger and together we are better.
Thank you again for this opportunity.
Paula Morrison